China's CPMC weathers Covid-19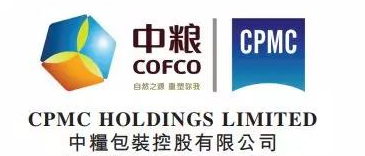 Despite flat sales resulting from the impact of Covid-19 early in 2020, Chinese canmaker CPMC has reported that its full-year net profit increased by almost a third compared with 2019.
Total sales of all types of cans rose by just 0.8 per cent to RMB7.34 billion (US$1.12bn) in the results published on the Hong Kong stock exchange. Net profit was RMB394m ($60.1m), up 28.9 per cent.
Led by executive director Zhang Xin, CPMC is part owned by the Cofco food conglomerate and makes both tinplate cans for food and aluminium beverage cans and plastic packaging.
Sales of tinplate cans were up in 2020 by 8 per cent at RMB3.66bn ($559m), but sales of aluminium beverage cans were up 6per cent at RMB3.11bn ($495m).
CPMC's beverage can operations were severely hit by the effects of Covid-19 in the first quarter of 2020, but recovered in the second quarter and have since remained stable.
During 2020, CMPC'S capital expenditure was RMB502m($77m), including RMB121M($18.6M) for its new Benepack canmaking joint venture at Genk in Belgium, which started up in June.
Article from: The Canmaker